World renowned guitarist and composer Fabrizio Sotti proudly announces the June 10 release of "Forty", his fifth album as a leader. A private stream of the album can be accessed here and promotional copies will be available in April 2016. The release of "Forty" will be celebrated on June 9 at the Highline Ballroom in New York City as part of the Blue Note Jazz Festival. The release of "Forty" also coincides with the release of the D'Angelico EX-SS Fabrizio Sotti Signature Model guitar. A promotional video for "Forty" can be viewed here.
Using the D'Angelico EX-SS Fabrizio Sotti Signature Model Guitar as his brush, Sotti paints a dynamic sonic picture that presents him as not just an extraordinary and innovative improviser, but as the harbinger of a unique and distinctive sound that is completely his own. In the words of revered writer and critic Ted Panken, the title, "Forty", testifies to Sotti's assertion that the onset of his fifth decade signifies a sea change in both his personal life-path and aesthetic development. "Forty is more than arriving at one spot," Sotti says. "It's starting from the beginning to a new place. Artistically, as you get older, you understand how much you still have to discover, how much more deeply you can go into yourself to improve your playing and understand what you really want to say."
On "Forty" Sotti collaborated with two jazz visionaries in their own right: bassist Peter Slavov and drummer Francisco Mela. "Peter is a complete musician with a strong melodic sense and a thorough classical music background. He's able to be free while respecting the tradition. Francisco also brings a melodic approach and is completely a free thinker. He's a force of nature. When he swings, it swings hard; when he's not swinging, it's so creative, he fills up the music with something magical," says Sotti.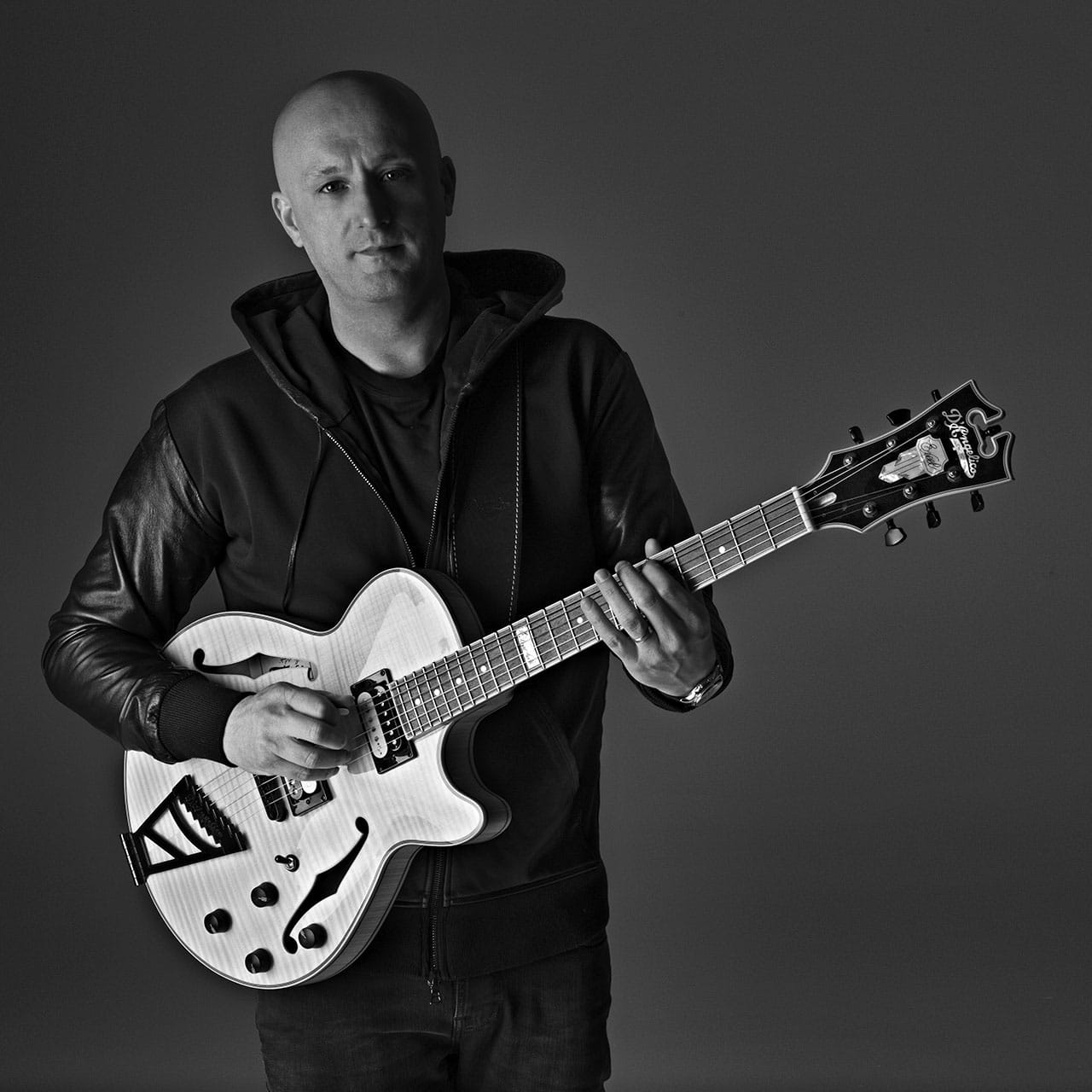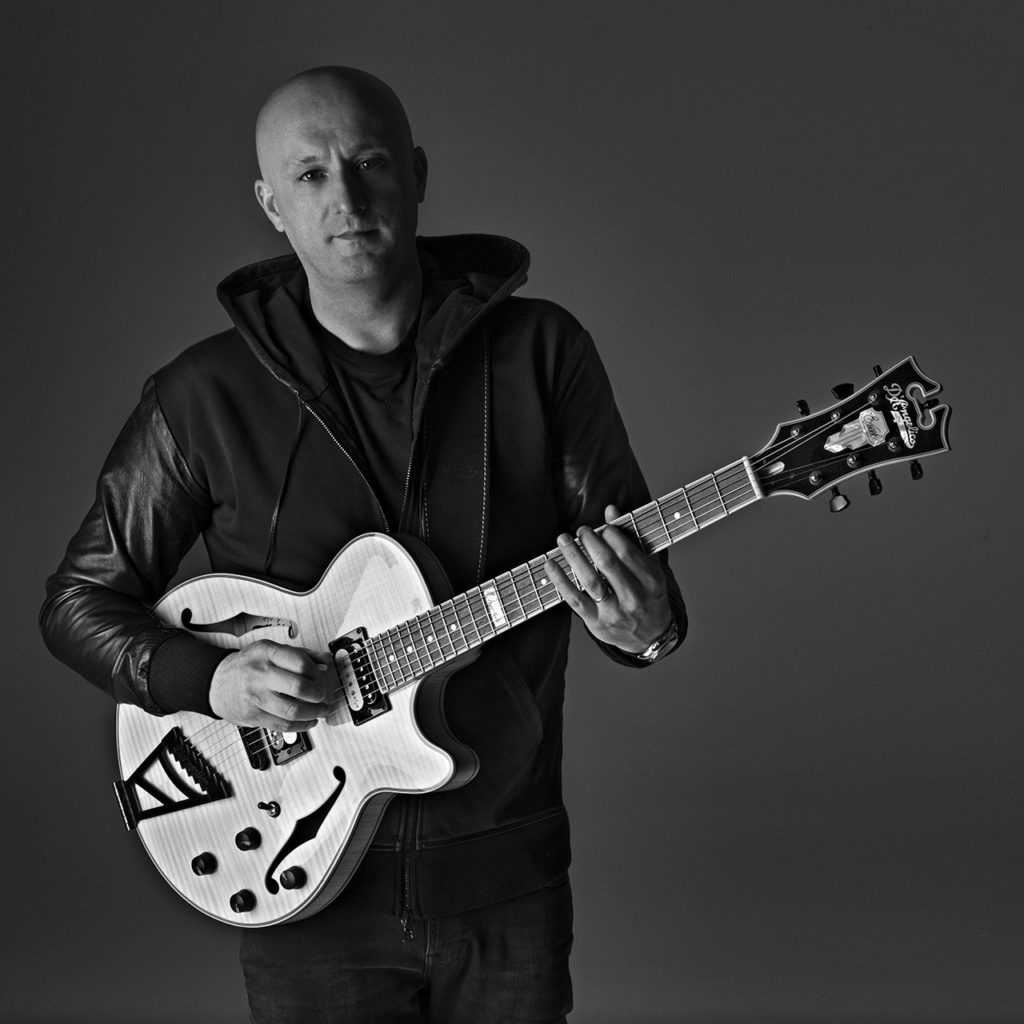 "Forty" lays its groundwork for the forthcoming 10 tracks with the autobiographical "Redemption", a 3/4 minor blues that Sotti says represents the "redemption between myself and people around me, to accept me for who I really am." Sotti unleashes the full measure of his jazz chops on "Dangerous Walk," a brisk, disjunctive, Monkish line "inspired by the walk of women, and particularly my wife," and "Is That What You Think" a B-flat blues with a melody Sotti describes as 'aggressive.' The mood changes on "Beginning Now," played a cappella by Sotti on nylon string guitar but then progresses into the iconic "How Insensitive," which Sotti's grandmother played for him before he was a child. The trio returns for the calypso-flavored "Thalia," named for Sotti's year-old daughter, and written a few weeks before her birth. "The happy melody is how I felt when we were waiting for her and how she makes me feel now." Following is the expressive ballad "So Far, So Close," rendered as a Sotti-Slavov duo, which was written for his younger brother.
For Sotti, the title track represents "how I like to play right now—you can hear the joyful playfulness between these different rhythms, going from a modern funk rubato to a straight ahead swinging thing, playing what I like with nothing to prove." The final track, "The Bridge", along with its preceding introduction entirely represents Sotti's mature voice. It's a love song with a bluesy connotation named for the Ponte dei Sospiri (Bridge of Sighs) in Venice, where Sotti and his bride decided to get married.
With this new release, Sotti presents a departure for a new group that is only scratching the surface of possibilities with "Forty". Says Sotti, "This album shows where I am as a guitarist, improviser and composer and of what's to come." MORE ABOUT FABRIZIO SOTTI: A New Yorker since 1991, when he emigrated from Padua, Italy, as an ambitious, jazz obsessed 16-year-old, Sotti drew on a broad palette of jazz-imparted musical knowledge when producing hit tracks with artists like Dead Prez,Ghostface Killah, Q-Tip, Tupac, and Whitney Houston while still in his twenties, as well as two collaborations Glamoured, from 2003, and Another Country, from 2012, with the great jazz diva, Cassandra Wilson. In parallel, he built a distinguished career as a highly-respected jazz stylist, documented on three accomplished recordings—This World Upside Down, from 1999, with jazz titans Randy Brecker, John Patitucci and Al Foster;Through My Eyes, from 2003, a solo guitar recital; and Inner Dance, from 2010, with organist Sam Barsh, drummer Victor Jones, and percussionist Mino Cinelu. In 2013, he released Right Now which featured a genre-crossing ensemble including Shaggy, Melanie Fiona, Ice-T, Claudia Acuna, M1 of Dead Prez and others.
"World renowned guitarist and composer Fabrizio Sotti uses SonoTone strings."