 Expertly Handbuilt in California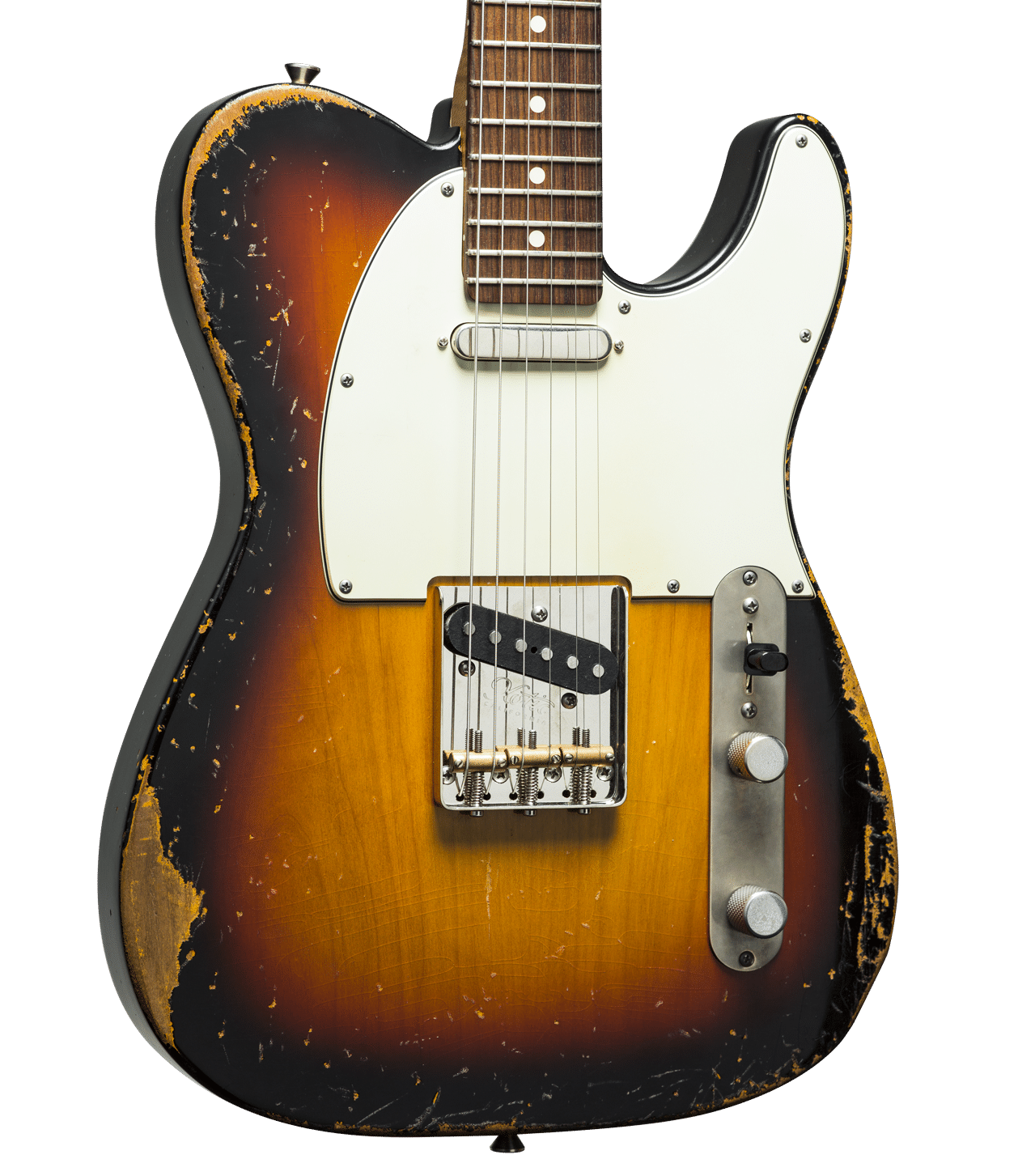 XOTIC'S LATEST MASTERPIECE
THE XOTIC CALIFORNIA CLASSIC® XTC
The XTC Series, handbuilt in sunny California.
Combining vibrant vintage tone and appearance with premium appointments, the Xotic California Classic® XTC series is a made in USA, vintage inspired guitar that unites the modern player with a time tested classic.
Body and guitar necks are premium grade tone woods for full lush lows and shimmering highs resulting organic, woody tones that works well with all styles of music.
The XTC series sounds as vintage as it looks. The Raw Vintage USA TE Set pickups are hand crafted in Los Angeles, CA and feature a fat mid-range and sparkling highs to capture that twangy vintage tone.
FEATURES INCLUDE:
RAW VINTAGE PICKUPS, Handwound and Accurately Vintage Voiced
Xotic's Exclusive Oil Finished Roasted Maple Neck
Available in many options and finishes
GET IN TOUCH WITH AN OLD FRIEND…
We offer varying degrees of aging for your Xotic Guitar. Choose from light, medium or heavy aging. From finish checking on the nitrocellulose lacquer to the plastic and metal parts, your hand-built guitar will arrive on your doorstep with all the mojo of a well played guitar.
Get more vintage vibe with Xotic's aged finish options and say hello to an old…um, new friend.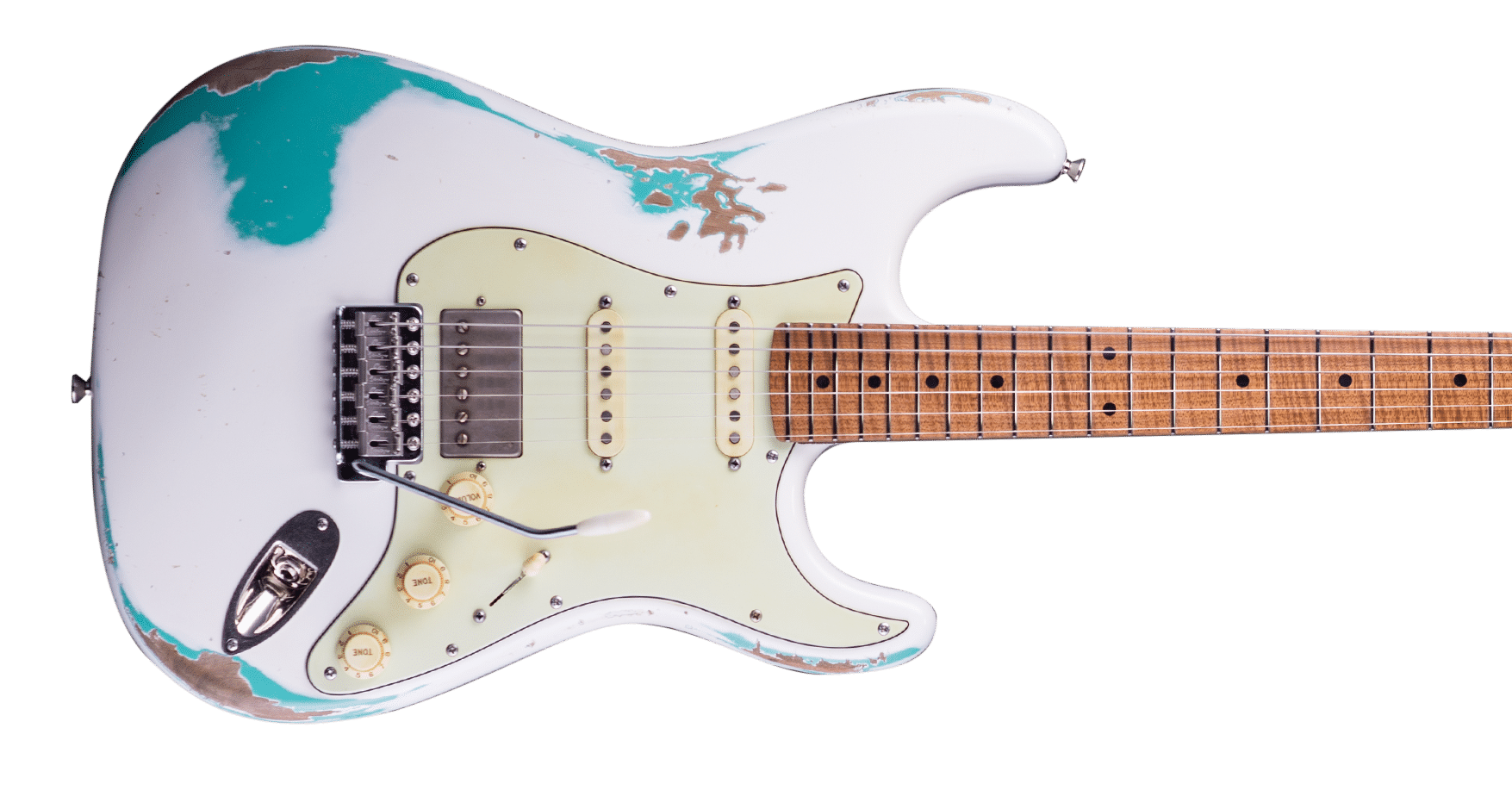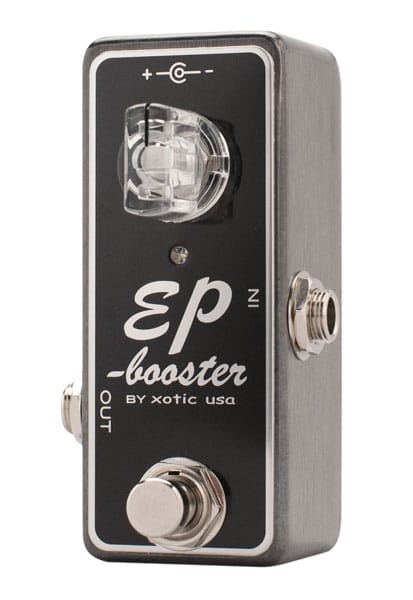 TOTAL COMPLEXITY MADE SIMPLE
What do the tones of renowned guitarist such as Page, EVH and Johnson have in common? They all used the legendary echo machine EP-3 as a pre-amp. We've captured that magic in a new Xotic Effects pedal, the EP Booster. We've used the highest quality parts available with a discrete FET design and low impedance output, the EP Booster provides up to +20dB of unadulterated boost with multi-dimensional, shimmering highs and lows, and no ear fatigue. The internal DIP switches let you choose the boost frequencies, and EQ settings.
A simple pure boost that pays reverence to the magical EP-3 and captures the celebrated tones of the world's most famous players. The EP-Booster,great tone starts here!
True bypass for eliminating any signal interference when switched off. Can be used with AC adaptor (optional) or 9V Battery.
DON'T BE FOOLED BY IT'S SIZE
The new Xotic SP Compressor offers the same OTA (operational transconductance amplifier) technology used in what many guitar players consider the best compressor ever, the Ross Compressor.
Our new SP Compressor has superb tone quality featuring a wide variety of compressor tones from vintage,to subtle, to modern and more. It's super flexible and features a dry blend knob, up to +15dB of boost and an internal dip switch for attack control.
This compact design is a powerful tool for the working musicians.
True bypass for eliminating any signal interference when switched off. Can be used with AC adaptor (optional) or 9V Battery.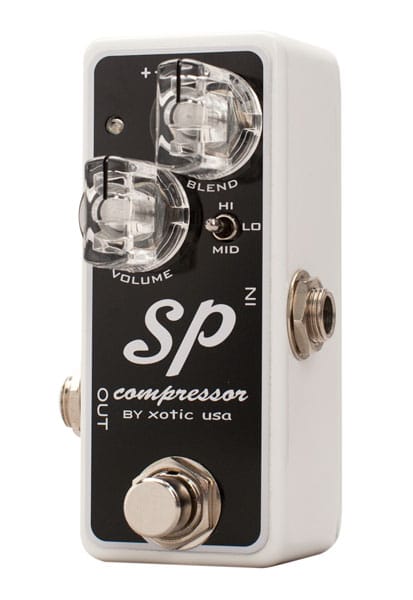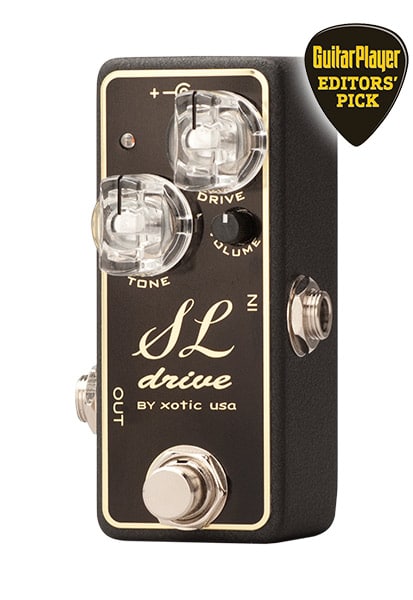 LEGENDARY TONE IN THE PALM OF YOUR HAND
Famous for its woody, organic and beautiful sounds of saturation, these legendary British amplifiers, the Super Lead & Super Bass, have been delivering one of the all-time classic sounds for almost 50 years. Players like Jimmy Page, Paul Kossoff and countless other relied on this type of tone for their signature sound.
Xotic have recreated this vintage masterpiece in a rugged small enclosure. The SL Drive offers very amp-like response and cleans up nicely with a roll of your guitar's volume knob. The internal dip switches allow you to choose the sound characteristics of both 1959 models. The "Super Lead" setting offers a brighter tone with more gain, while the "Super Bass" setting has more low end with less highs.
This compact design is a powerful tool for the working musicians.
The SL Drive is equipped with true bypass switching and eliminates any signal interference when switched off. Power requirements are either 9V battery or AC adaptor (optional).
Self-lubricating nylon bushing pivot for quiet and smooth operation with fully-adjustable rocker pedal tension.
Gold contact relay true bypassing, which allows for transparent true bypass tone, while incorporating ultra reliable switching with minimum one million life cycle.
20% smaller footprint than conventional wah pedals.
Fully adjustable Wah-Q and Bias controls and a two-band EQ with +/-15 dB center-detent potentiometers optimize the voicing for different playing styles and gear.
Fuzz friendly buffering circuit assures a great sounding wah tone with your favorite fuzz pedals.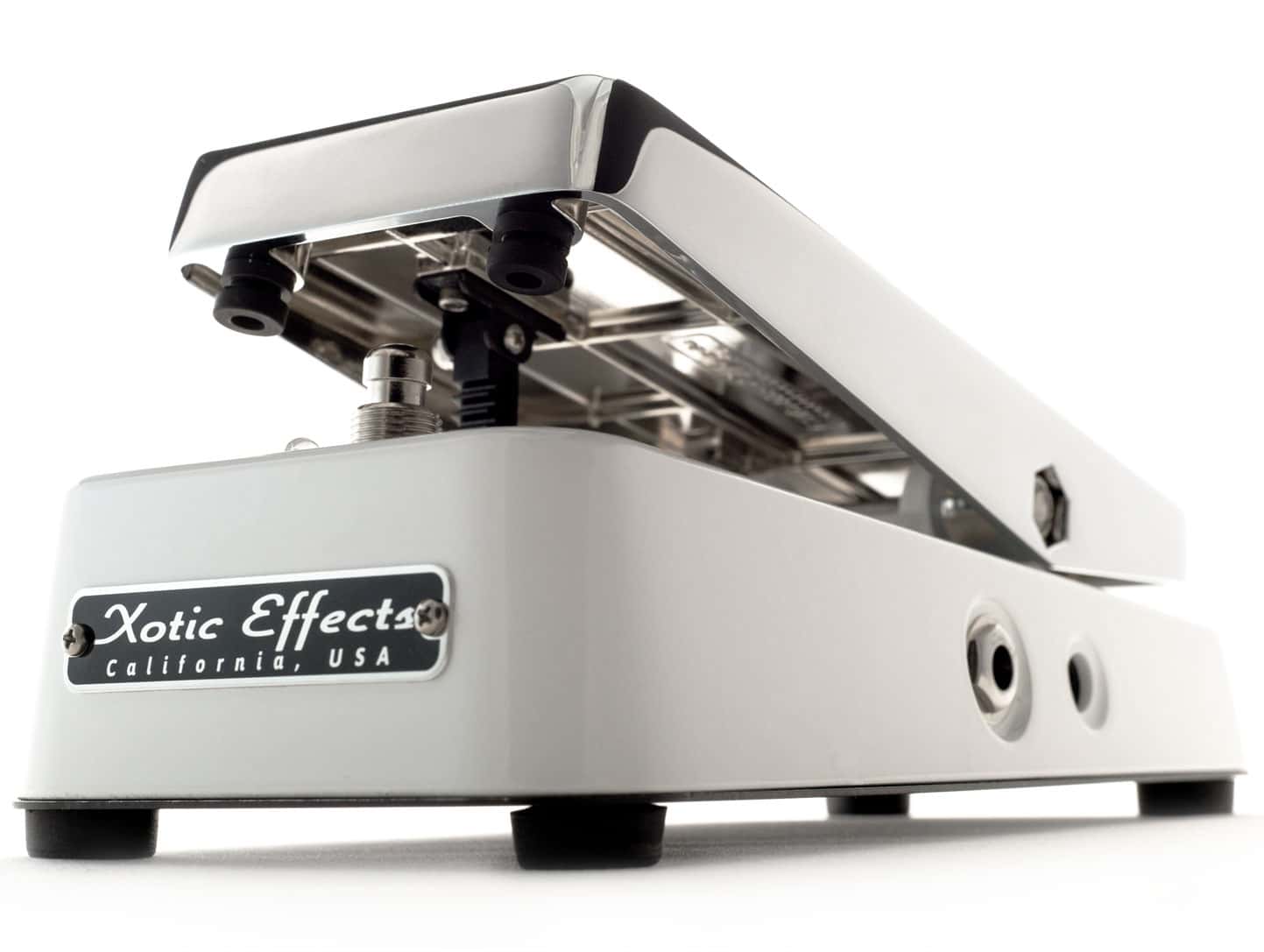 ANATOMY OF THE XOTIC PROVINTAGE XJPRO-1 5-STRING
The ProVintage Series basses, inspired by the Xotic XJ Series, feature a structurally balanced neck coated with an oil finish for reliable intonation and a comfortable feel.
Additionally, the ProVintage Series basses utilize the same onboard preamp electronics that come in all Xotic Basses for a selection of punchy vintage-modern tones while each pickup is meticulously hand wound in our shop and specifically voiced for these basses.
The bass is fitted with two single-coil pickups with elegant wood covers. You get three familiar controls—chrome knobs for volume, tone, and balance (panning between the pickups)—but also a novel choice between active and passive systems.
Our office in Japan will assist you for all inquires for XJ-1T, XP-1T and XPJ-1T. Please contact the following: Prosound Communications Japan Att: Yuki Kurokawa japan@pci-jpn.com